Mothers are portrayed as epitomes of sacrifice and love and placed on a pedestal as if they are to be worshiped. (No doubt they should be, for putting up with brats like you and me). Now when we come to think of it, that is also a reason why we take our moms for granted.
Our movies are not any different. An average malayali mother character from the late 80s and 90s, was shown wearing a set mundu or a cotton saree, cooked and served food to the family. Her scene of action was mostly indoors, doing house chores and she spoke only with love and warmth to her children and spouse.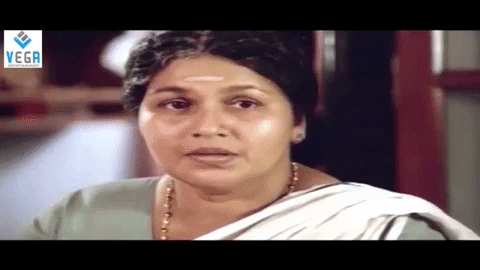 However, there have been some Mamma bears who got to be a little different; the ones who made us laugh with their hilarious comebacks and we loved them none the less. On this Mother's day we bring to you some of those thug Mammas of Malayalam Movies. 
Disclaimer: We do realize that this list is just the tip of the iceberg. We did a random brainstorming and picked out the first few names that popped up in our heads.
AMMUKUTTY (Film: Kaaryam Nissaaram)
MOTHER OF: SARALA AND PARVATHY .
Quite unusual for the (screen) mothers of that era, Ammukutty from the movie Karyam Nissaaram was a badass mom. This scene where she stands up for her daughter (and for that matter, girls everwhere) is just one of the many instances from the film.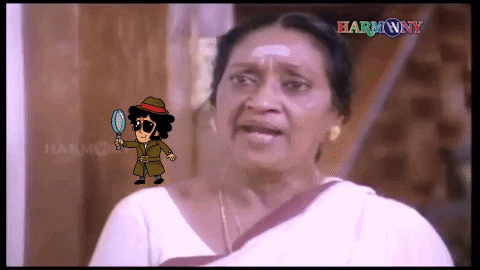 "Amma" (Film: Pattanapravesham)
Tell me who are your friends, and I'll tell you who you are. 
This scene from the movie Pattanapravesham is all our moms who are skeptical about our friendships. Moms have an eye for things WE don't see. They are quick to judge people and most often right too!!
Btw, Can someone tell us her name?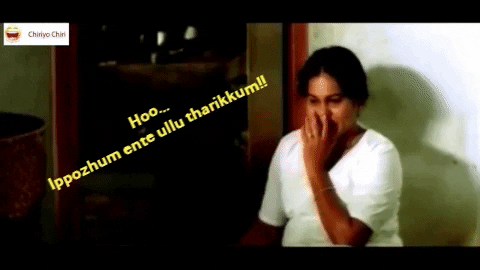 Eliyamma (Film: Kottayam Kunjachan)
MOTHER OF : MOLLYKUTTY, SUSY AND KUTTAPPAN
Which one of us haven't heard our moms reminiscing their younger days, their struggles, their achievements and how we as kids changed their lives upside down. Watch that epic scene here.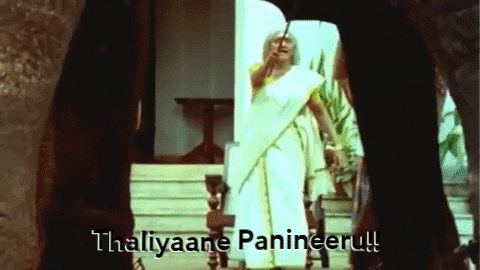 Aanappara Achamma (FILM: GODFATHER)
MOTHER OF: AANAPPAREL BROTHERS
Leave aside all of the villianism, the character demands. This is an all time favorite mother role, the mom of all Thugs. Aanappaara Achamma to Anjooraan was what Mundakkal Shekharan was to Mangalassery Neelakandhan.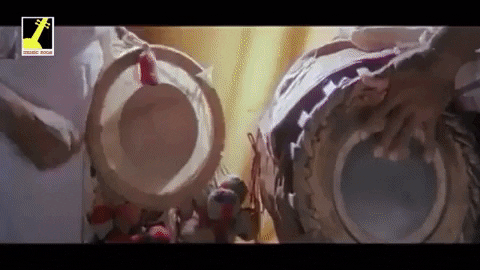 There will always be one person who cheers for you even when the whole world Boooos at you!! This scene from the movie Yodha is all our moms on the nights of our exams. Walking in with flask of coffee, telling us how great we are doing!! (..and that feeling of regret when you know that you haven't been trying hard enough)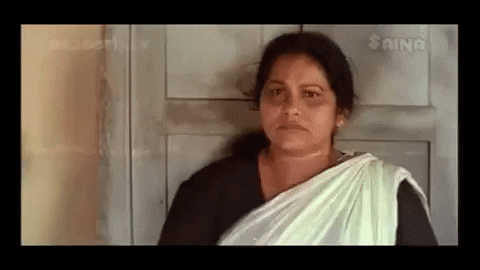 Pattaalam Madhavi Amma (FILM: Vietnam Colony)
The mom who takes any amount of 'disc' for her daughter. Pattaalam Madhavi Amma, resident of Vietnam Colony was one of the boldest mothers of the 90s movies. Point to be noted- She belongs to the line of moms who has unshakable trust and confidence in their kids. Watch the video if you dont believe us.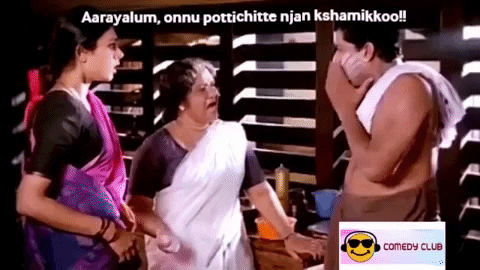 Bhanumathi (FILM: Meleparambil Aanveedu)
MOTHER OF: Jayakrishnan, Gopikrishnan & Harikrishnan
The mom who showed us the plight of an all boys-mom ( ..of yesteryears). The guru of comebacks..my favorite one being, "Vethachalum koithalum pora, thinnanum yogam venam". She's definitely one thug of a mom.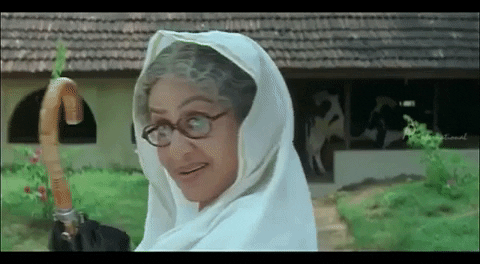 KOCHUTHRESYA (FILM: Manassinakkare)
MOTHER OF :  Tony, Joy, Sherin, Benny and Kunjumol
The matriarch of the Kombanakkattil family. Having a blast in her own way and speaking her mind. She is craving for her family's love and attention, yet understanding enough not to blame them and sensible enough to understand that they have their own lives.  This is a mamma bear that gives us major filmy old age goals.
muthashi (FILM: Meenathil Thaalikettu)
GRANDMOTHER OF: KAIMAL MAASH
The muthassi (grandmother) who acts as if she is younger than her grandson!! She raised him and now she is worried that she might have to look after his kids, after him. 🙂 🙂 🙂 That is so much confidence in ones life years..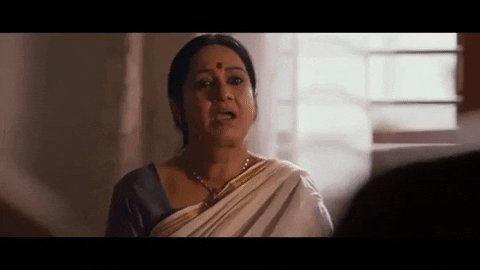 The mom who wanted to be an urban chic but could not take off from her roots. She made a lemonade out of the lemon that life threw at her when her husband leaves home one fine day!! The innocent mom who asks if she can get 'Moloshyam' in the flight!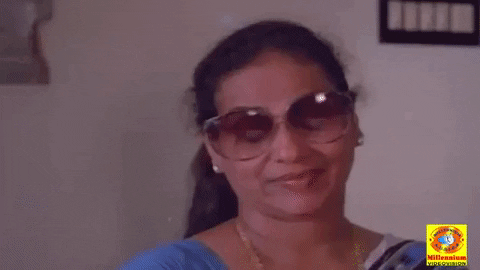 Secretary 'Mummy' (FILMS: mmhh.. Too many to list)
We almost didn't include this mommy in the list, just because there was too many of her characters and we couldn't pick one. The goggles, swinging around her short hand purses and pony tails; There isn't just anyone who else could carry that look of a 'Society-Lady', like her. 
All these mothers and grandmothers are now a thing of nostalgia for us 90s kids. As in life, the chatta-kaachi-neryathu clad moms and grannies are slowly disappearing from our movies too. The brighter side is that more and more stories are being told, and a lot of them have a touch of real life. 
Who is your favorite Thug-Mamma? How many can you add on to this list? Do let us know in the comments. 
Happy Mothers Day to you and all the Mamma bears in your life.